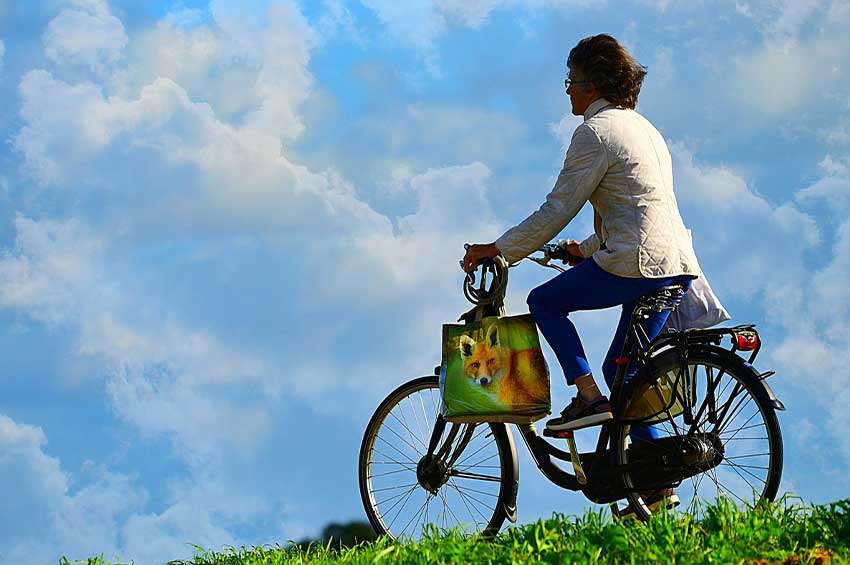 If you are looking for a bike that is not only good for the road but also one that will act as a viable transport for riding. It will work every morning, the Vilano Shadow road bike is one for you. This is not just your normal road bike. It comes with a number of incredible features and is useful for an array of different functions.
It is a perfect choice for those looking for a bike for pleasure, commuting, explorations, and for athletic pursuits. It is also one for the health and fitness enthusiast. Who appreciate the major role played by a good road bike in their endeavors to stay fit with this.
Avid cyclists and professional racers alike appreciate that the Vilano is a great all- rounder bike. Whose affordable price stays out of the way of its quality features and high-performance capabilities. This is perhaps the reason why this bike has been able to maintain its popularity.
Features Of The Vilano Shadow Road Bike
This is an all-rounder suited for a number of useful purposes. It comes packed with a number of top standard features, high-quality components, and high-performance capabilities. Here are some of its most outstanding features.
Lightweight Aluminum Frame
The bike is primarily made of aluminum. Its lightweight 6061 double butted aluminum aero frame weighing a tad less than 23 pounds makes it a contender in the lightweight category.
Riding up a hill, you will appreciate just how its weight (or lack thereof) plays an integral role in sparing you the effort, and you can actually ride uphill in a decent speed. Lifting your bike into your car or train is easy and effortless. Aluminum is a durable material appreciated for its lightweight yet sturdy characteristic.
Avid riders say they completely trust the Vilano Shadow to be durable, and not to wear, rust or damage easily. This spares you from having to carry out frequent repairs and maintenance.
Comfortable Grip Handle Bar
How your grip on the handlebar feels is important to determine your riding experience. The Vilano Shadow handles well and the handle bar grips firmly and comfortably.
The drop bar design works in concert with the adjustable seat positioning to give you a comfortable seating and handling position necessary for achieving tops speed and actually enjoying the whole riding experience.
The handle bar is super light so it does not weigh on the bike when you ride. It is also firm and is designed to reduce the effects of vibration when riding through difficult terrains plagued with potholes or rough road surfaces.
Though it does not completely absorb all the shock, it ensures that the effects are reduced significantly. This actually helps eliminate the chances of getting handlebar palsy.
Steadfast Shimano Drive
The Vilano Shadow road bike gives a smooth comfortable ride. You can trust it to offer a decent enough speed thanks to its steadfast Shimano drive components, achieving an average speed of around 17MPH. 14 speeds powered by front and rear Shimano derailleurs are able to handle any riding situation from slow confident commuting to agile pacing at road races and rough riding at road bike stunt events.
The Shimano STI integrated brake lever and gear shifters offer accurate and controllable braking and shifting single convenient unit designed to enhance performance on the road.
Wheel Sets
Vilano shadow comes with a wheel set comprising 700c walled CNC machine side. Its tires are designed in such a way that they sit easily on the road to help easily maneuver the city streets.
They offer high traction necessary for achieving top speed when all you want is a road bike that can keep up with the pace of fellow riders in your cycling club. The tire 700c tire is medium weight hence offering a medium level rolling resistance, the kind that will suit health fanatics looking to keep fit through cycling.
The rubber tires are designed to last long and endure riding through difficult terrains making this bike perfect for explorers and tour riding. Its off-road performance is simply unmatched.
Easy Setup
The Vilano Shadow is not a sophisticated road bike, yet it is top of its class in terms of performance.
Like many other road bikes, the Vilano does not require the use of advanced tools to set up. Certainly, you will not need to get a technician to help you set up the bike.
The most important tool you will need is the wrench and maybe a set of Allen keys. The package contains everything you will need to set up the bike for the road or training.
PROs
6061 double butted aluminum aero frame for desirable lightweight characteristic
Frame integrated with headset
Sturdy 11/8inch Hi-ten fork for stability and easy control
Convenient Shimano STI integrated brake lever and gear shifters for precise braking and shifting
Comfortable grip drop design handlebar for perfect navigation minus fatigue
Superior Dual pivot alloy calipers brake system offer a powerful halt
Free platform pedals included
700c double walled CNC machined side wheel set
700x25c tires perform well on road and off road
14 speeds drivetrain
Easy to assemble
Affordable road bike
CONs
The handlebar wrapping come apart easily. Even so, this does not affect performance in any way.
FAQs
Question: What size box does the bike shipped in?
Answer: The box is 137cm length x 90cm width x 20 cm height.
Question: Is this an aluminum fork or carbon fork? It is not indicated on the description.
Answer: This is an aluminum fork, and so are most other parts; stem and frame. If I  add, I bought two bikes one a high-end road bike at $1000 and this one at less than half the price for my former bike yet it is two times better than the expensive high end one.
Final Verdict
Overall, the Vilano Shadow road bike is a great value bike for the money. It handles well and rides smoothly both on the road and off-road. It is super light and feature-packed, designed for the avid cyclist and the amusement ride.
For the price, it is a good entry level bike that will offer a great value. It offers medium rolling resistance making it a good choice for the health and fitness fanatic.
Commuting and club riding is a go for this bike thanks to its swift agility drivetrain and high traction for smooth speeding. Explorers too are at home with this bike as it is a high endurance road bike that rolls well off the road. Well, you figured it out, it is actually an all-rounder. And a great value bike too.