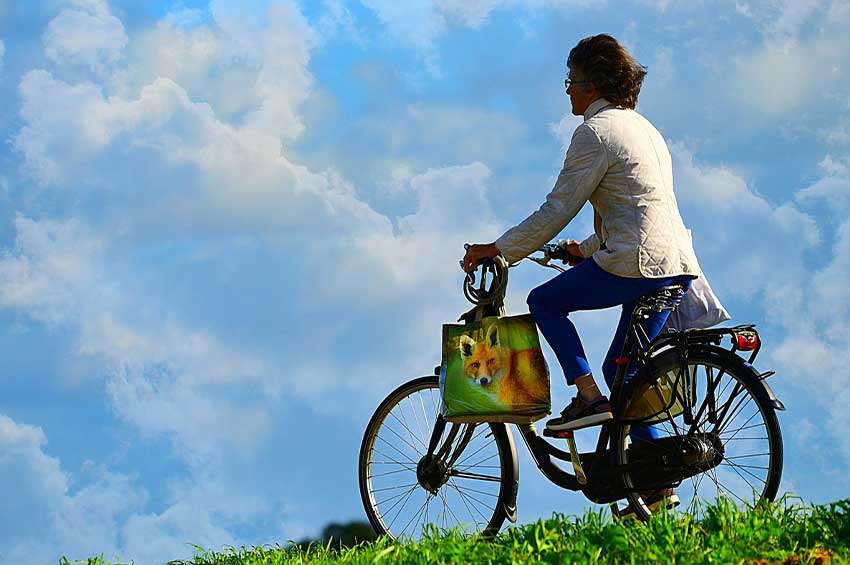 Vilano 21-speed road bike is an exclusively great bike, combining appealing looks with an above par performance.
It has widely gained fame as one of the most favorites for almost all bicycle enthusiasts. It's definitely unbelievable that such a bike would be considered a starter, bearing its extremely fast speed and durable build in mind.
However, that may be so mostly due to its relatively low cost.
Vilano 21 Speed Road Bike – Vilano Tuono Aluminum Bike Review of 2021
Vilano Aluminum Road-Bike 21-Speed Shimano
Below, we've reviewed the Vilano commuter road bike, looking closely at what it has to offer in terms of features, positive aspects about it as well as the negative ones.
On reading the whole review, you'll be able to have a clear view on whether Vilano Tuono aluminum bike is worth your money or not.
Construction of Vilano 21 Speed Road Bike
The Vilano Aluminum 21 Speed Shimano is notably a solid road bike for both beginners and professionals.
It features a lightweight aluminum frame which makes it conveniently easy to maneuver, able to ride on gravel roads and cemented streets.
Assembling of the bike is made very easy with the incorporation of the Threadless, 700c, 1 1/8-inch fork with a 21-speed thumb shifter. You'll actually not spend any more than 30 minutes in assembling the bike, as it comes with instructions that are notably very easy to comprehend.
You'll even spend much less time if you're familiar with road bikes and properly understand the provided manual.
Sizes
The Vilano Aluminum 21 Speed Shimano bike comes in 3 different sizes. It is hence able to accommodate even the larger and more varied client base.
The sizes are as listed below:
Small-               5'2" to 5'6"
Medium-          5'7" to 5'11"
Large-               6' to 6'4"
Colors
The hybrid Shimano 21-speed bike has been availed in 4 different colors. All the four color designs bear a sharp and neat look.
Its appearance is made much more appealing with the incorporation of the 6016 Double-Butted Aluminum frame and 700c Double-Walled CNC-Alloy machine sides.
You can choose one among the four when placing your order online. These are:
Black, Grey, White & Blue
Seating
It is perfectly built to have a comfortable seating arrangement, making the ride suitably smooth even for long riding trips.
The comfortable padded seat is mounted on a 27.2 Alloy seat post. Whether you plan to use the bike for exercise or fast commute, this bike is well-designed to meet your needs.
Derailleurs and Shifters
Vilano 21 Speed collaborated with Shimano mainly because of the latter's reputable recognition as one of the topmost leaders in making derailleur systems and shifters.
This bike comes with front and back derailleurs, which work quite flawlessly. These are able to offer maximal support for the 21-speed Shimano A050 shifters.
It offers 21 different gear-setting lending it a great mechanism. Gear shifters are designed to allow for smooth shifts between different speeds. It's a great deal of conveniences as it enables you to control the bike much easily.
The unique placement of its gear shifts makes this bike stand out among all its competitors. They are suitably located at the handlebar horizontal column's center, making them quite easy to access and adjust without having to take eyes off the road, even for once.
This is certainly a great safety feature, especially when commuting through heavy traffic or crowded streets and parks.
Speed
With the 21-speed Shimano, you can easily achieve speeds as high as 17 to 18 meters per hour.
After purchasing it, you'll be able to do 300-400 miles without any hiccup. All you might be required to do is just buying some clipless pedals for the standard MTN shoes. It is attractively tough and fast.
Strength and Durability
The bike's overall strength mainly comes from its tubular aluminum frame, along with its drop bar configuration.
Its steel forks are specially designed to handle any shock produced by the many different kinds of road conditions.
The crank is made from lightweight alloy material which is suitably strong to withstand many years of use.
PROs
At its price, the overall quality of the bike is quite great.
This bike is conveniently lightweight and fast enough.
The bike's details are inarguably great- amazingly painted, suitable tape for its handlebar and concealed cables.
It comes with quite a decent seat.
The bike is reasonably priced, making it a great purchase for those who don't want their pockets dug too deep for a road bike.
Vilano has put in place a great and dedicated customer service team that's very responsive, attending to all concerns in just a few minutes.
CONs
The gear shifters look cheap and bumpy.
Vilano could have made use of more durable tires when making the model.
Frequently Asked Question's
Q. Can I get the bike when it's already assembled?
Answer: If the bike is being shipped to you, it may be impossible to receive it already assembled. If you're looking to get an already fully-assembled, you may have to go to a local bike store. However, if it's shipped to you, the only items you'll need to include the tires onto the bike frame, the handlebars onto the gooseneck, the gear shift levers onto the handlebars and pedals.
In fact, those items that might be complicated to assemble are already complete, including the brake levers, handlebar tape, sprocket, cabling, and axles.
Q. Is the bike good for women?
Answer: The main problem when finding the perfect size bike for women is the length from its seat to the handle bars. However, this can be adjusted by just using a shorter handlebar post or holder. You can ask for installation of those from local shops in your area.
If you have long arms, you won't have any issues. If you have a short reach, it would be best to take measurements and find out which size is fit for you.
Q. Is it possible to upgrade to clip in the pedals?
Answer: Unfortunately, this bike doesn't come with pedals. However, it's quite easy to remove ones that come with the model and install clip-ones. By doing that, you'll have far much more efficient rides.
Final Verdict
Vilano 21-Speed road bike Shimano would definitely be the perfect purchase for amateurs, as well as professionals, seeking fast commute, effective training, and enhanced exercise.
It's also a great deal, especially considering the relatively affordable price it comes at. You'll be able to accurately and smoothly ride the bike without having any worries about repairs or replacements any time soon.
In addition, the provided lifetime warranty package assures you of free tune-ups and replacements. Vilano grants you an opportunity to enjoy quality rides- enabled by the excellent stock tires- without spending much of your fortune.